There are many travelers who are interested in the art of war and particularly one of the biggest wars on Earth, the WWII. While the memories from the war are not very positive, the military machinery left from that period constitutes a great historical heritage for the participant countries. Here are a couple of sites related to the World War II in Finland.
Vesikko Submarine is one of the heroes of the story. Ironically it was built by the Germans in 1930s, later sold to Finns. The latter used the submarine for different missions, while the most prominent period of its biography is the world war, when Finland used the submarine against the Germans, its creators.
Unfortunately, after the Paris Treaty, Finland was made to sell all of its submarines to Belgium. The only one left in the hands of Finland was Vesikko. It was taken apart and reconstructed in Suomenlinna. Finland had 5 submarines, there was only one left after the war. It's a pretty harsh decision considering the fondness of Finns to lakes and water, in general.
The submarine now belongs to the Military Museum of Finland, one of the most exciting museums in the country, and displays the life of marines who have spend days and weeks inside the submarine cabins. You can't see technology that old now, there are only certain places, where the secrets of war and machines are open to public. Up to 20 people could serve in the crew. The space is comparatively small, but it's still enough for the overall functioning of the crew.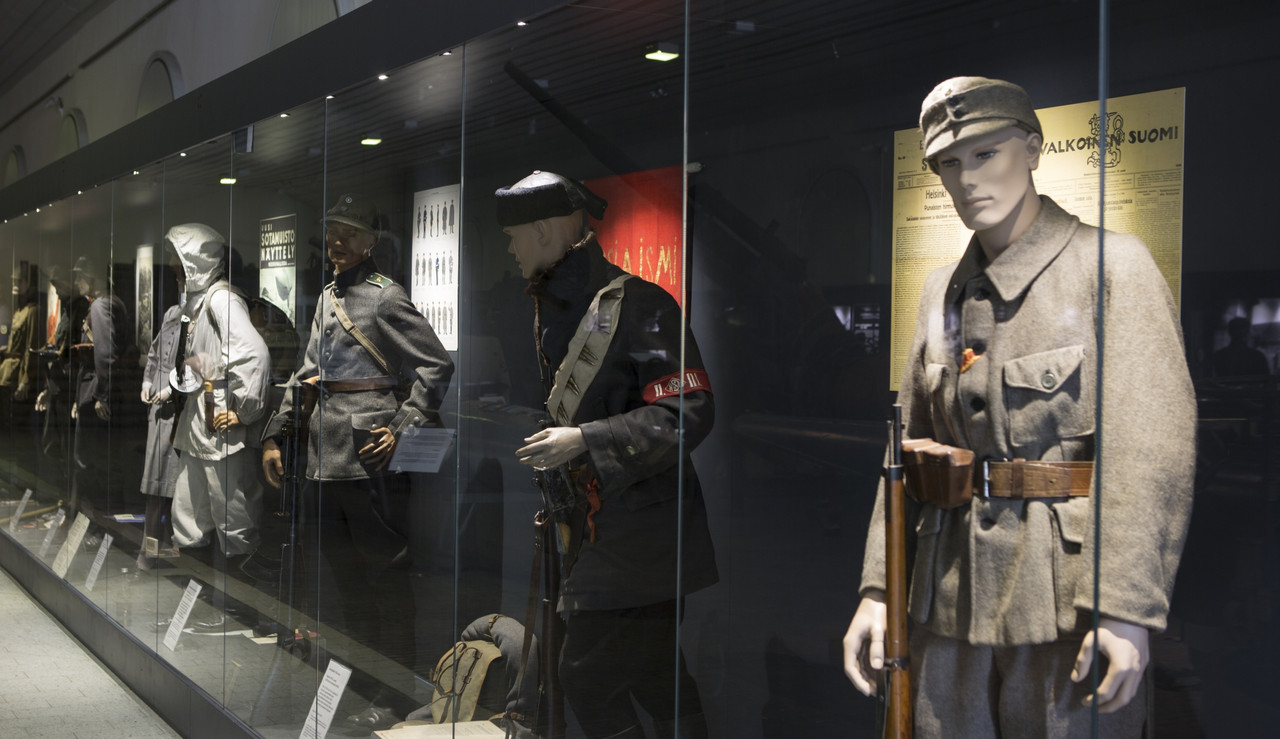 Suomenlinna has a striking history itself. It's one of the most popular sea fortresses in Finland, which is why it's more than natural that the submarine was placed exactly here.
The submarine doesn't provide any disability features, so make sure you're in good shape before the visit. Don't even try to enter the boat if you have claustrophobia. The rooms are really narrow, don't risk your health for the sake of an attraction. The ticket will most probably cost €5.
It'll give you a chance to familiarize yourself with the Finnish martial history, which hasn't been so rich since the brave Vikings, but there are still some stories to tell.
Enough about submarines, let's talk about other military aspects, like bunkers. They've been the venues for crucial historic decisions, places where directly connected with the outcomes of WWII, and so on. Virolahti Bunker Museum is an appropriate place for visiting a real bunker . . . more precisely, a bunker that looks very much like a real one.
The museu  was opened 1980, but features the trends of equipping and using a bunker during the Second World War. This particular bunker is made of wood, and it might not be very impressive because there were no bloody battles or scared cries inside it, but the techniques are still very educating and informative.  The tour is guided, so you will be told every single detail that could matter and save a person's life. The price also includes a 15 minute-long movie.
The bunker is not the only place of interest, the outside surroundings are just as attractive. There are weapons, different items used in daily and exceptional occasions.
You can also walk through a communication trench, which will instantly give you the chills. The cost is only €4. Isn't it interesting? A single submarine is more expensive than a whole museum. I don't think it has anything to do with the quality, the fame is a more common criterion.
Both attractions are open in summer months. Snowy Finland has a slightly different scene to offer. Sport fans will love it in winter, while military fans should count the days the summer days. The majority of military museums are easier reachable in summer. Winter vacations are more family and romantic-oriented, summer vacations are a filled with adventures and unique vacation ideas. Even if you choose to visit Finland in summer, you should definitely check out the weather as well. Sometimes it's called summer, but it's winter in reality.
There is a small kiosk nearby. Frankly speaking, there are no amazing items to buy, if you can purchase a tank, that would be an incredible souvenir. Other than that, there is nothing too interesting, really. There are also no restaurants nearby. You should either rent a car and travel from one place to another for a small dish of Finnish cuisine. Another option would be bringing your own cuisine along and enjoying it around the attractions.
These attractions would definitely interest historians and people interested in wars or military. Ordinary civilians also have a good chance to learn something new. There are many other similar places you can visit, check out if their locations coincide with your agenda. If you find a single attraction that doesn't, plan the trip without hesitation.
The trip would especially be exciting for those who have never seen a war or a military conflict. These kind of attractions are a great way of introducing them to the horrors that can take place during a war. It's much more convenient to visit a bunker museum than a real bunker.